The pizzeria restaurant "L'Arco dei desideri" was established in 2001 in via Trivice d'ossa, in the iacp district of the municipality of Cimitile, from the idea and desire of Raffaele Cece to give life to a reality of its own, after years of work in renowned restaurants in the Campania and Avellino areas. The style that characterizes the restaurant's cuisine is traditional Neapolitan and ranges between fish and meat dishes. The use of genuine products, prepared with mastery but, at the same time with simplicity and passion, they give life to dishes much appreciated by the visitors, customers and friends who have followed in the course of the years the restaurant.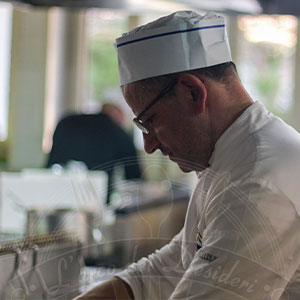 The menu is completed by the classic Neapolitan pizza, with a soft and thin dough. In 2014, after thirteen years of activity, the pizzeria restaurant "L'Arco dei desideri" changes lease moving to a more central area of ​​the municipality of Cimitile, via Enrico de Nicola. A new restaurant that is as much better equipped, but always characterized by the search for genuine, of simplicity and healthy values. Those healthy values ​​that over the years Raffaele Cece, from above of his experience, he has transmitted to all his collaborators with all of himself.
A few months ago, a new partner, Angelo Napolitano, who had worked with Raffaele for years, took over and the search for a larger venue, made the restaurant move to Roccarainola, in via Alcide de Gasperi, noting the structure previously occupied for years by the "D'Onofrio brothers".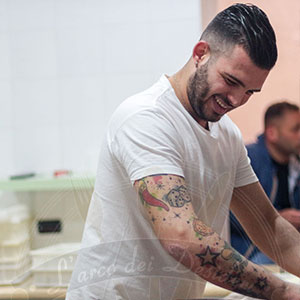 Spacious and welcoming, with a markedly rustic style, which is best suited to host ceremonies and larger banquets. Cuisine that does not abandon the traditional Neapolitan style, but innovates it, experimenting with new combinations of flavors and ingredients, always ranging between fish courses and meat courses. The cornerstone remains the search for quality and genuineness of the product while varying its processing. News also concerns the pizzeria, which now adds to the classic Neapolitan dough, always tied to tradition, the new "gourmet" dough, worked methodically and carefully to make it softer and more digestible. Hosting you for lunch or dinner with us, we will be happy to give you an extraordinary experience, which we are sure from now, you will want to repeat over and over again. Welcoming you will be our greatest pleasure, each time with immense joy. A past to remember, a present to live fully and a future to write with you.